Divisions
HYBRID
CIRCUITS
Metallux has a long experience in manufacturing multilayer hybrid circuits, PCBA and microelectronics based on thick film technology. Our know-how is a guarantee for maximum
reliability in the most demanding environmental conditions. Thick film components are superior to conventional PCBs in terms of temperature resistance and longevity.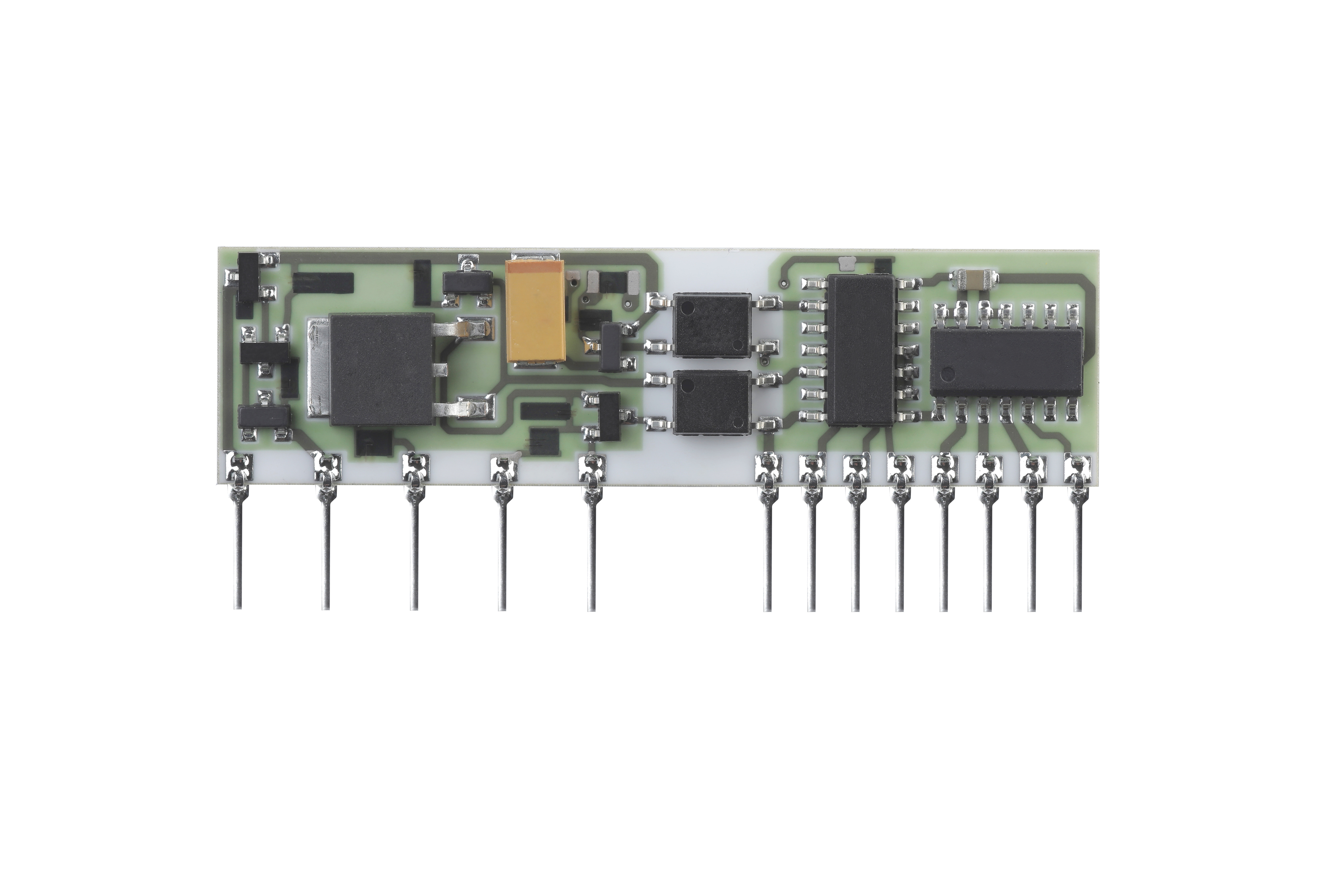 01.
Thick film substrates
Metallux microelectronics is produced by means of thick film technology. Conductive tracks, resistors, and insulating dielectrics are screen printed and mounted in clean ISO 8 environment and then fired directly to the substrate. Our flexible manufacturing is all about meeting customer needs, a large variety of materials, such as: Ceramic Alumina, Aluminium Nitride (AlN) or stainless steel and flexible PCB, allow the manufacturing of your designed project up to the highest quality standards.
Expertise and services
Metallux's Mendrisio site is specialized in the production of complex substrates in thick film technology and in the assembly of microelectronics on ceramics or PCBs. High quality electronics has been produced for decades, serving the automotive, industrial, and medical industries. The site's range of services include development, support, technological product design, prototype construction, series production, and qualification procedures.

Quality assurance stations for functional tests in series production are developed and set up from in-house engineering. Our approach ensures that even the most stringent quality requirements are met. The production site has 1,300 m² of clean rooms up to ISO class 7 (class 10000). Various encapsulation processes up to hermetic enclosures complete the capabilities of the production site.
02.
Electronic Manufacturing Services
Metallux is an electronic service provider with a wide range of products and manufacturing techniques in the field of printed circuit boards and hybrid circuit assembly. Thanks to the expertise of its parent company Eltek in the design and manufacturing of plastic and mechatronic components, Metallux offers full-service solutions for the development and production of electronic assemblies and devices, modules, or complete systems.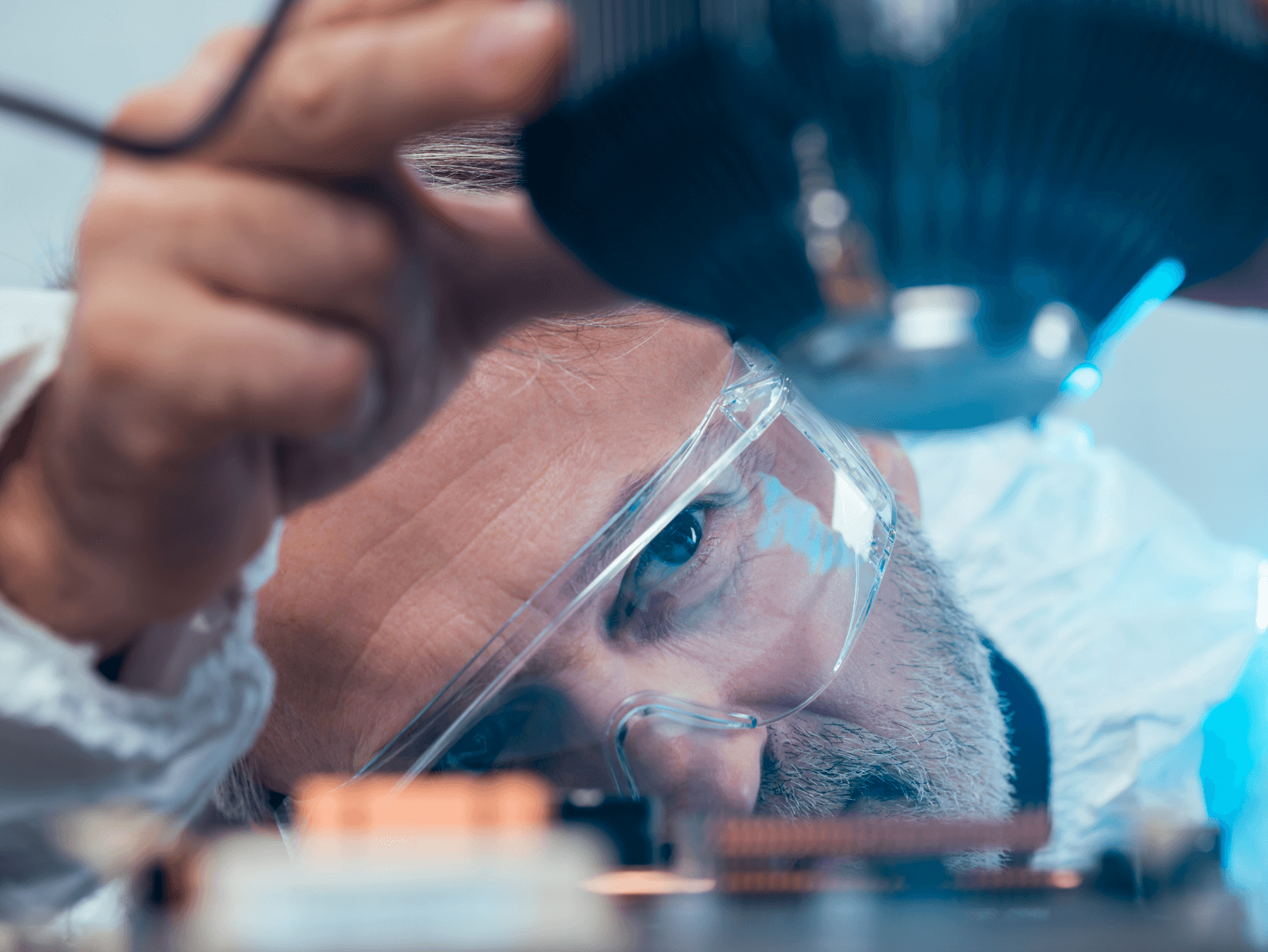 Expertise and services
Our highly skilled and motivated engineering team uses the best and brightest thinking to develope production processes for customers in the field of the medical and industrial technologies. Our superior-quality manufacturing process is certified according to ISO9001, ISO13485 and IATF 16949. We aim to deliver high-quality, competitive, consistent products focusing on research and development.

Metallux approach every client's unique project with an open toolbox and an open mind from the idea to the finished product. The first step of our approach is to analyze the application requirements and to define the target-cost with focus on design and performance.

Through advanced manufacturing and several testing methods, we are able to guarantee the production of high-quality reliable and durable Swiss made products. Component traceability turns quality assurance into quality insurance. Through advanced manufacturing and several testing methods, we are able to guarantee the production of high-quality reliable and durable Swiss made products. Component traceability turns quality assurance into quality insurance.
Electronic layout
Altium designer
Electronic circuit projects
3D modelling of modules
High density integration
Metallux is powered from technology and innovative thinking. Our experties are: thick-film technology, screen-printing, population of active and passive components, trimming and soldering processes, bonding and the chip&wire technology.
03.
Electronic Manufacturing services
Metallux is specialized in the production of high-quality customer-specific electronic modules. Our production covers small to large series. Our corporate production structure -with locations in Switzerland, Italy, Poland and China- allows innovation across our tailored products and support mutual and sustainable growth.
Our production processes
Metallux's electronic production services include the following production processes:

Assembly
- Laser marking / labelling of printed circuit boards with unique serial numbers
- Online tracking of production steps, component batches, and test data at assembly level
- Solder paste screen printing
- 2D solder paste inspection
- SMD assembly of printed circuit boards
- Reflow soldering
- Manual soldering according to IPC A-610
- Programming of integrated circuits
- Fully automatic coating and encapsulation of assemblies
- Assembly of prototypes, small series up to high-volume production

Inspection and Testing
- Automatic optical inspection (AOI)
- Functional testing
- Run-in/burn-in testing
- Cable testing
- X-ray inspection
- Assembly
- Checks and tests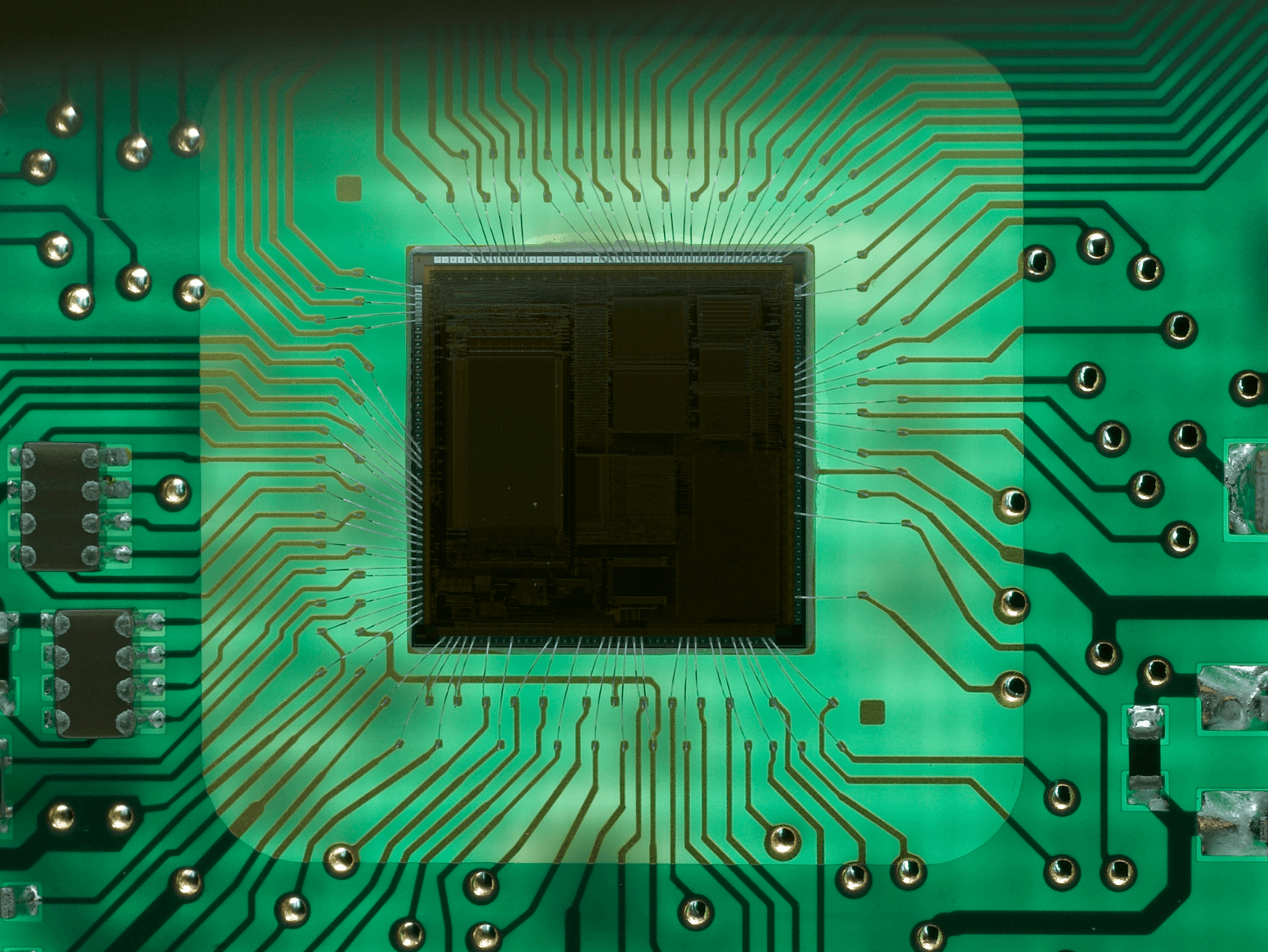 04.
Microelectronic assembly
Metallux offers a broad portfolio of technologies for the production of microelectronic modules and assemblies. Several production lines are available for fully automated and semi-automated production.
Expertise and services
SMT Assembly of very small components from 01005 (0.2mm x 0.4mm) to large BGAs of 40mm x 40mm with Chip & Wire technology.

Die Bonding
Metallux uses both bonding and soldering technologies for the assembly of bare chips in ISO 8 clean production. DNA- and RNA-free manufacturing is granted in ISO 7 clean rooms.

Wire Bonding
Metallux masters all bonding methods; wedge-wedge with Aluminium or Gold wire, wedge-wedge ribbon bonding with Aluminium or Gold ribbon, ball-stitch or ball-stitch on stud bump. The diameter of the wires used varies from 12.5µm to 50µm.

Encapsulation
A wide range of glob top materials is available, from epoxy to silicone or acrylic resins. Flip chips or micro BGA chips environmental protection is granted with underfill resins.

Screening, testing and qualification.
To ensure consistent quality and reliability, Metallux offers extensive testing and screening processes. Our consistency and processes are certified according to ISO 9001, ISO 13485 normatives.
Engineering and test engineering
Printed circuit board assembly
Microelectronic assembly
System assembly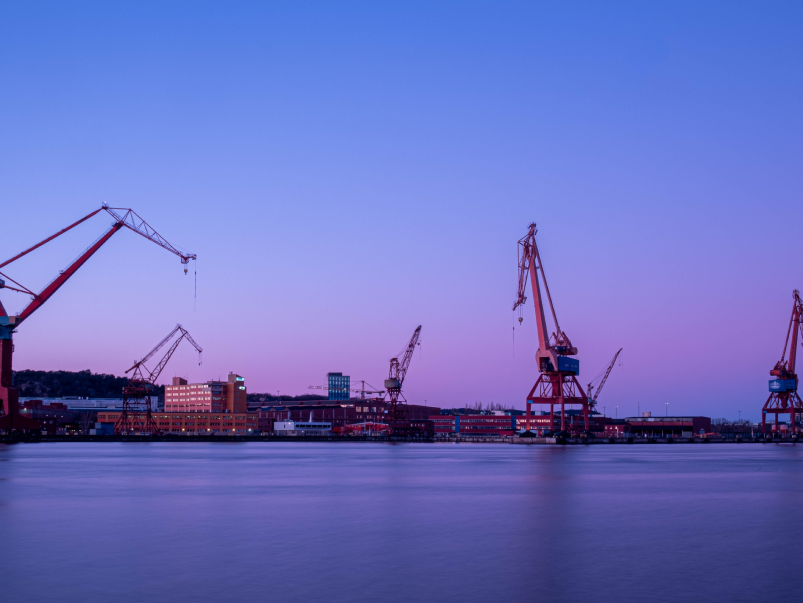 Our industries
Doing good sits at the heart of everything we do. The Metallux logo is a commitment to creating a better high-tech world for everyone by unique opportunities to work with consumers to make sustainable living commonplace. We partner with global OEMs, Tier 1, 2 & 3 through to small family-owned stores, to grow our business and theirs.