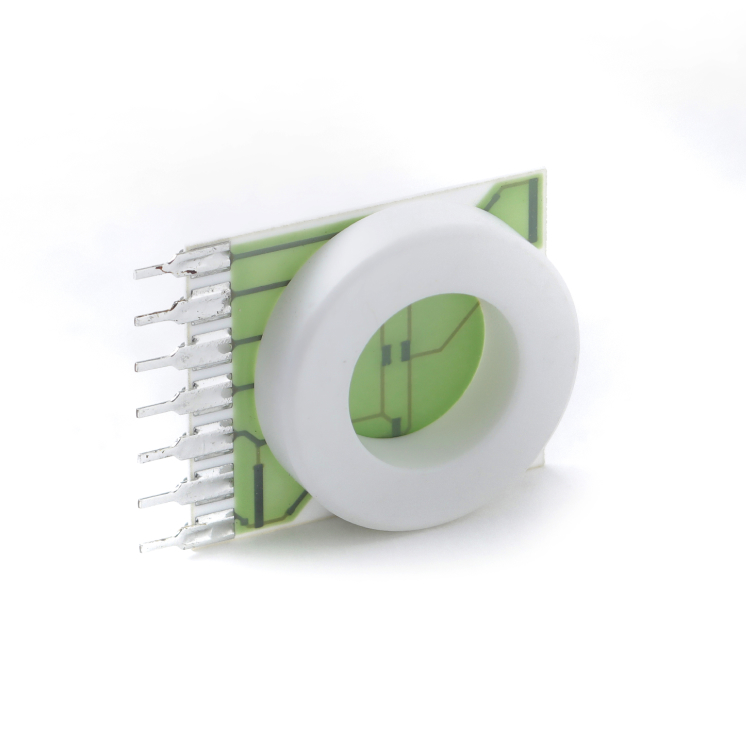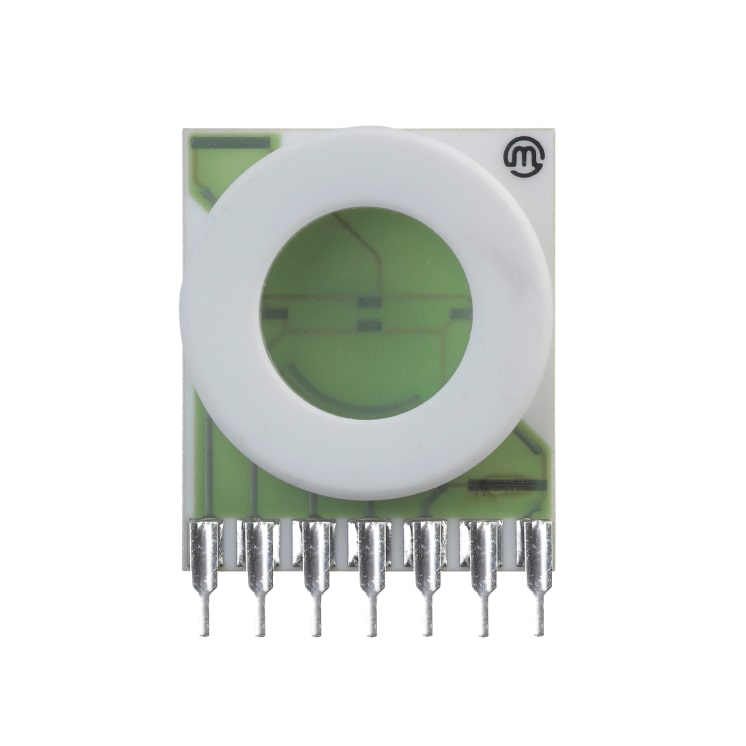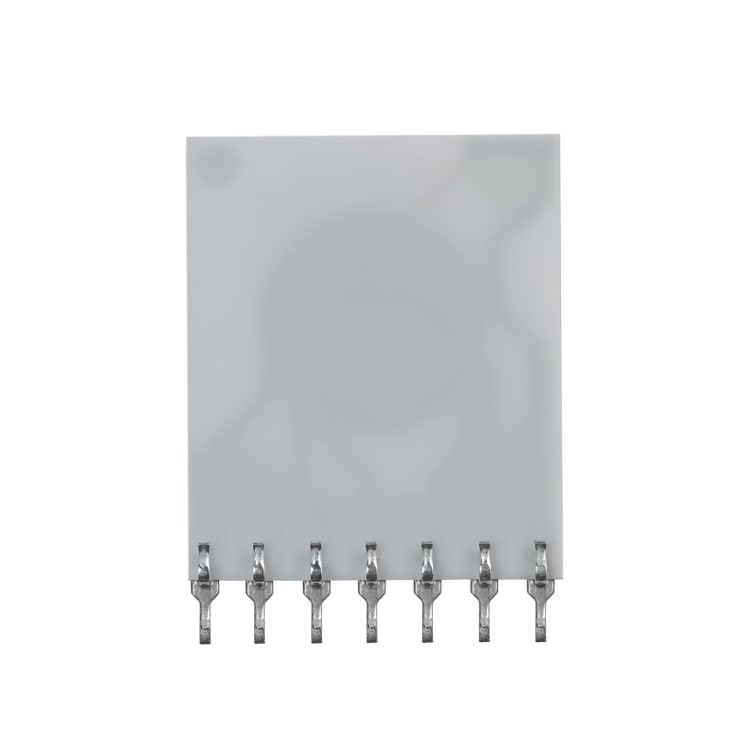 Pressure sensor - ME800
Differential flush mount pressure, mV/V, Parylene C coated, pressure sensor
Metallux ME800 ceramic pressure sensors for differential measurement. Fast temperature measurement with optional PTC. Available with Parylene C coating.
Product
Description
Metallux ME800 differential pressure sensors are made with a ceramic base plate and a flush diaphragm and work following the piezoresistive principle. The Wheatstone bridge is screen printed on one side of the flush ceramic diaphragm which is, in turn, glued to the sensor body. The bridge can be protected by additional coating allowing the sensor to be exposed directly to water or liquid media.
Because of the Al2O3 ceramic excellent chemical resistance, the other side of the sensor does not need any additional protection. Metallux differential pressure sensors feature an optional screen-printed PTC in order to measure the temperature drift of the fluid. The measurement can also be used to compensate the temperature drift of the Wheatstone bridge to achieve high accuracy readings.
Specifications
PRESSURE RANGE fso (bar)
4 - 10 - 16 - 25 - 40
PRESSURE RANGE fso (psi)
58 - 145 - 232 - 362 - 580
PRESSURE TYPE
Differential
TECHNOLOGY
Piezoresistive
STRUCTURE
Flush mount, Monolithic
SIGNAL OUTPUT
Differential mV/V Signal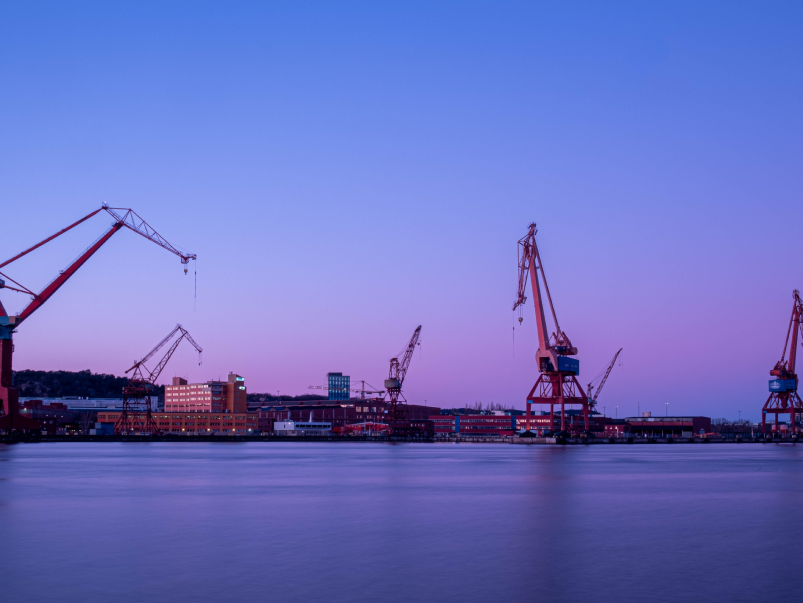 Our industries
Doing good sits at the heart of everything we do. The Metallux logo is a commitment to creating a better high-tech world for everyone by unique opportunities to work with consumers to make sustainable living commonplace. We partner with global OEMs, Tier 1, 2 & 3 through to small family-owned stores, to grow our business and theirs.